Bunkhouse on Ranchita with Tickets to Tohono Chul Park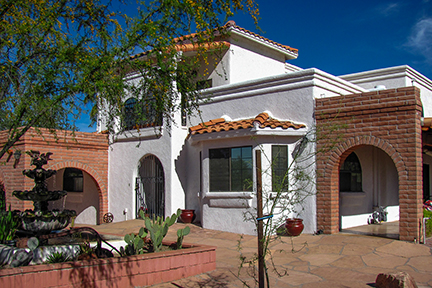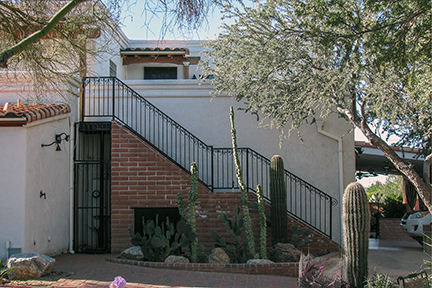 We wanted to stay somewhere typical of the Tucson area during our four night visit to the area.
To visit their website CLICK HERE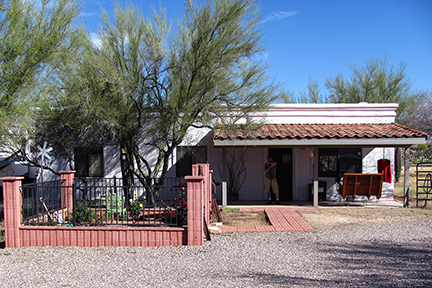 It was nice to be able to deal directly with Greer, the owner, of Triangle 5 Ranchita. She explained that her property had two rentals available. Upstairs at the back of the main house was a single room with microwave (although a kitchenette is planned to be added).
For the small difference in the advertised price there was a one bedroom bunkhouse, complete with kitchen, behind the main house. We elected the bunkhouse and we were happy we did.
The bunkhouse itself was extremely clean and nicely decorated to south western horse and cowboy theme.

The king size bed was comfortable and the tiled shower was a bonus, offering respite from the heat and dust of the trail.

We sampled the onsite hot tub but did not have the opportunity to use the extensive outdoor lounge or barbeque area.

We were pleasantly surprised with the photographic opportunities
found within the secure gates of this 2-3 acre property.

Our front door and kitchen window overlooked a yard full of cactus, quail, ocotillo, and rabbits.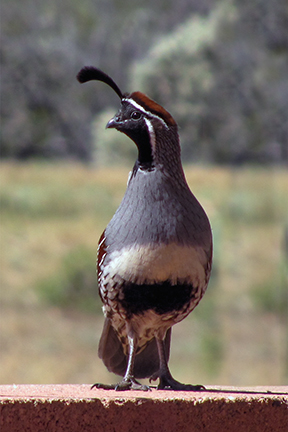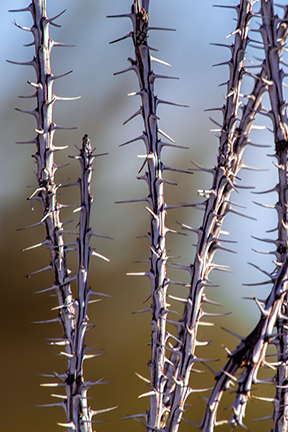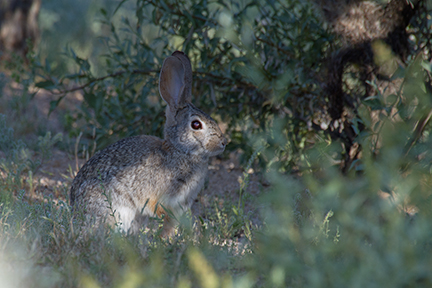 The variety of plants and a convenient water source made the property
a popular destination for the resident bird population.
In the comfort of our front yard we encountered:

an Ash-throated fly catcher

cactus wren

Mated pairs of Phainopepla

lesser goldfinches

hummers, doves and quail.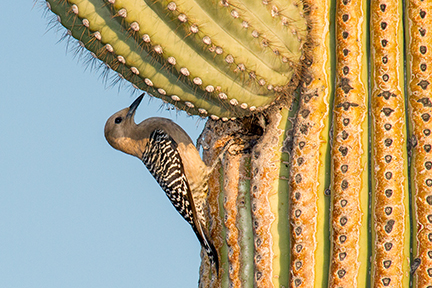 The Gila woodpecker (pronounced Geela)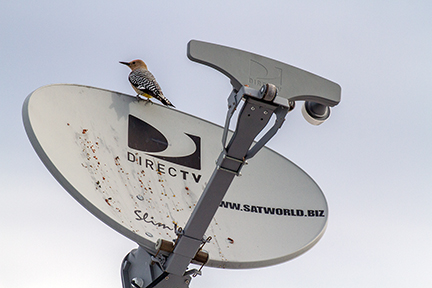 was everywhere to be seen and heard.
The bunkhouse offered much more space, privacy, and no stairs and was by far the better choice.

With enough room to spread my camera equipment around we found the space comfortable, inviting, quiet and conducive to relaxing.

Of course, relaxing was not part of the agenda, as we were on the go most of the visit.

The local market, Sprouts, offered some delicious sausage, fresh greens and a wonderful local wine, Arizona Angel, which all made for a delightful dinner.

Having the kitchen was a blessing.
The property, located near the Catalina Mountains in what accounts for suburbia
to the northeast of Tucson, was convenient to shopping and all things Tucson.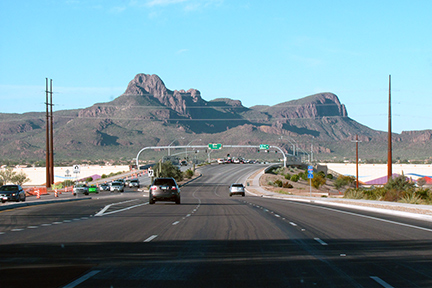 From Twin Peaks we were a short drive downtown Tucson,
the Sonora Desert Museum and Tohono Chul Park.

Cactus covered the yard and clothing, if you were not careful.
Teddy Bear Cholla Cactus, Saguaro Cactus, Ocotillo Prickly Pear, if it had thorns, it was here.

The mountain views at sunrise and sunset offered quite the stunning show every night
All in all, Triangle 5 Ranchita in Tucson is a lovely place to stay.
We would definitely re-book should we be headed back to the Sonora Desert
.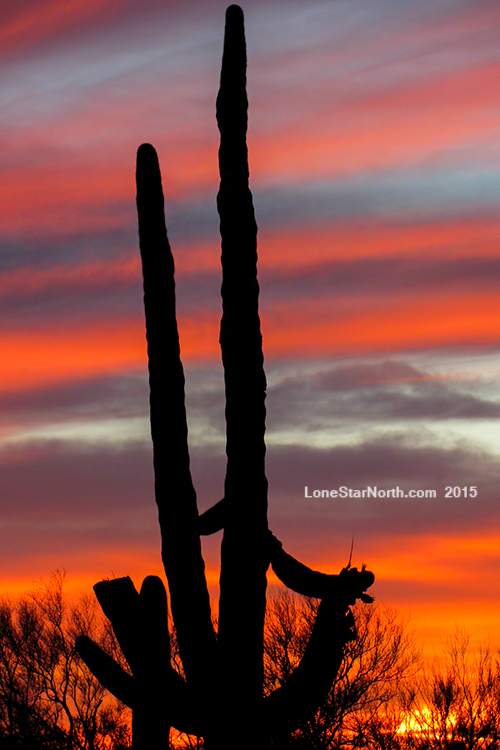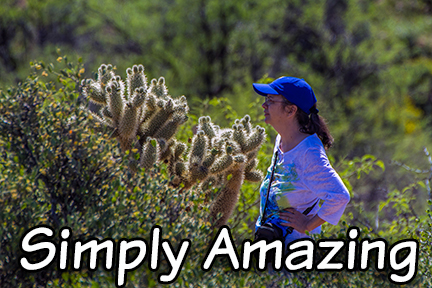 Back to Arizona - Phoenix, Tuscon and the Desert