The Great Kiskadee of Costa Rica
On my 55th birthday, I crossed "photographing the birds of Costa Rica" off my bucket list.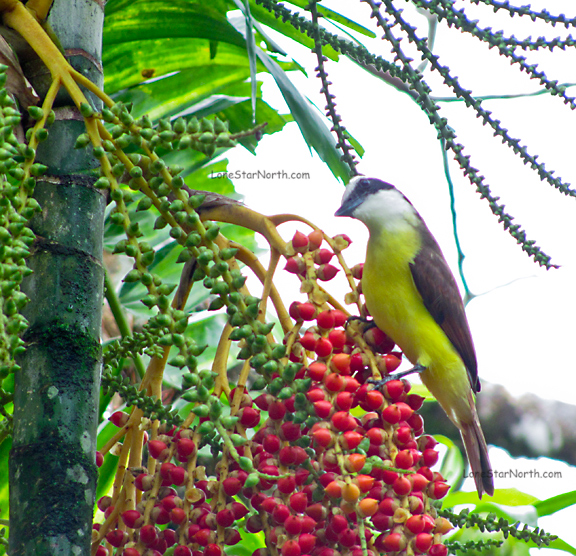 The Great Kiskadee is one of the most common of the many Costa Rican birds.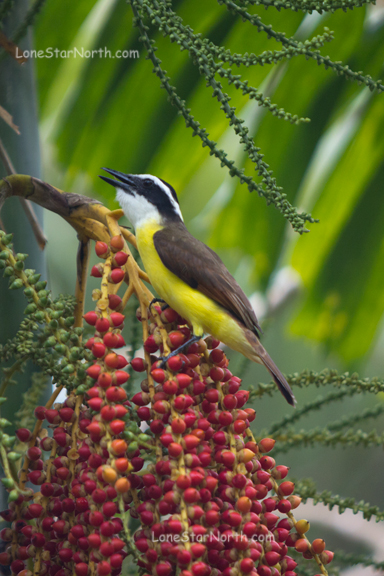 They are of the fly catcher family but unlike most fly catcher, these fellows will eat
fruit, lizards, other birds and will even dive for fish like the kingfisher.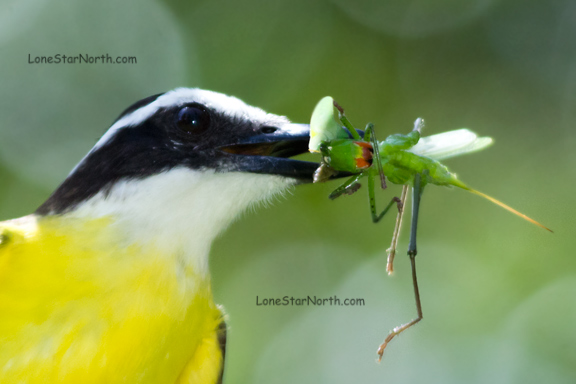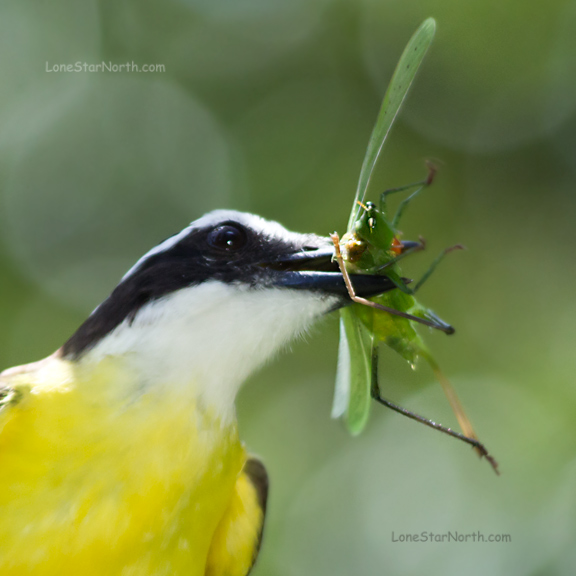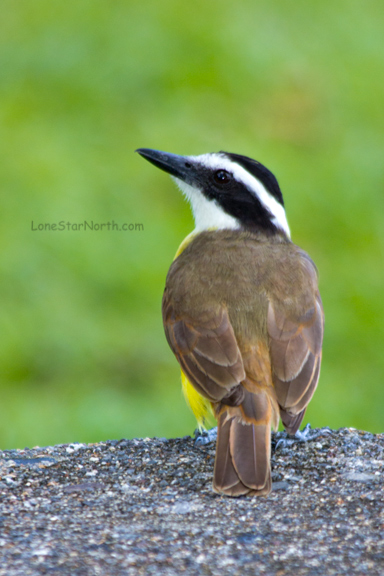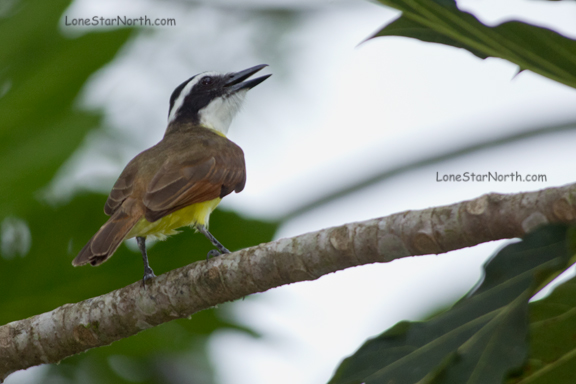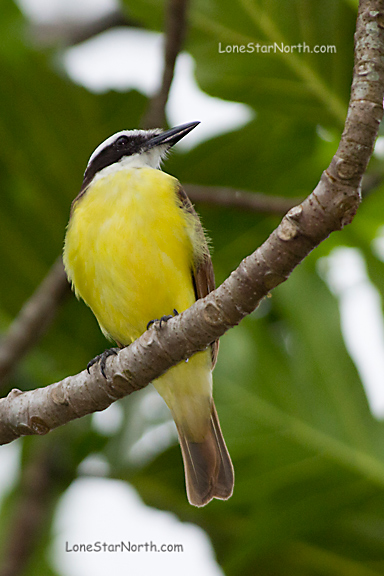 He is loud and cries out his name over and over; "Kiskadee! Kiskadee!"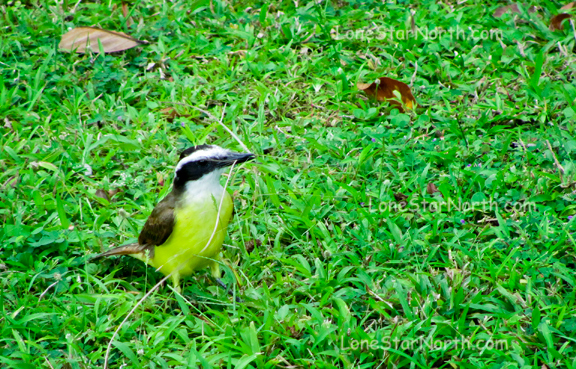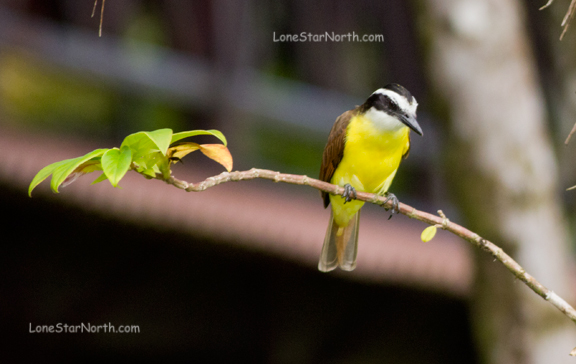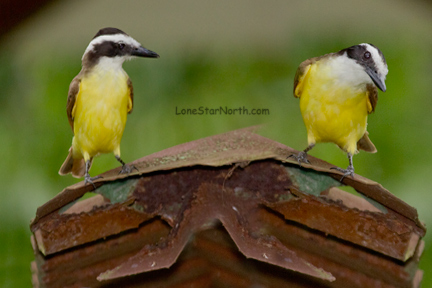 I also photographed the Kiskadee in Mexico
Although the fellow below looks like a kiskadee,
I believe he is a White Ringed Flycatcher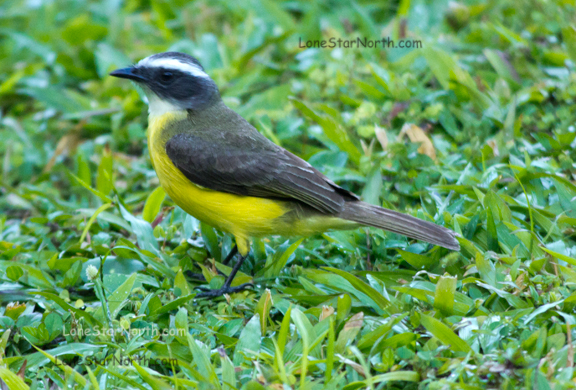 Note the black ear muffs (coverlets)