The Birds of the Costa Rain Forest at Tortuguero
On my 55th birthday, I crossed "photographing the birds of Costa Rica" off my bucket list.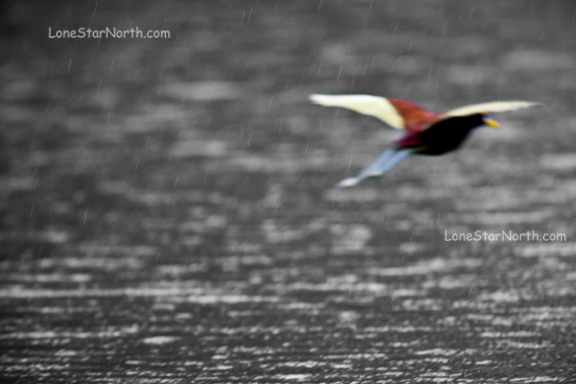 I photographed this Northern Jacana as he flew by the boat.
Yes it is out of focus, but for me, this photo is my favourite of the trip.
I think it captures the spirit and mood of our vacation.
We were in the heart of a rain forest, in the misty rain, with an infinite variety of birds flying by.
More of the Jacana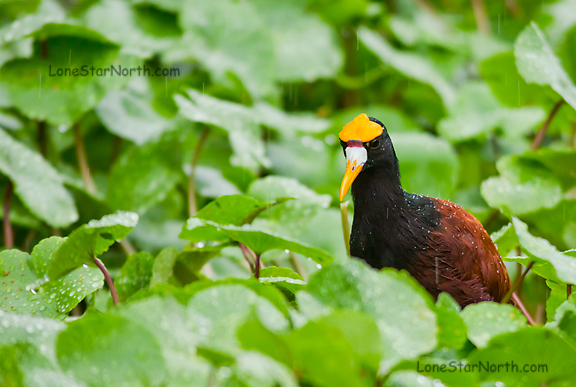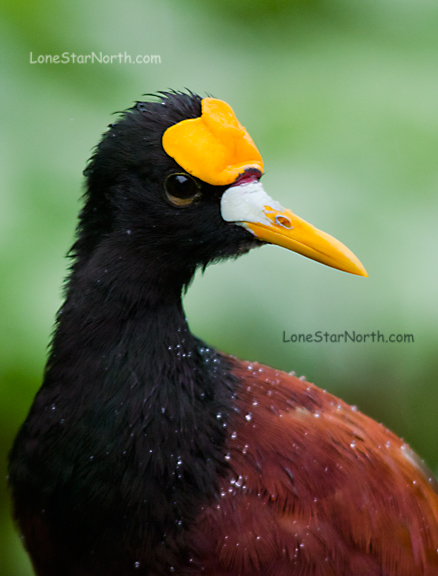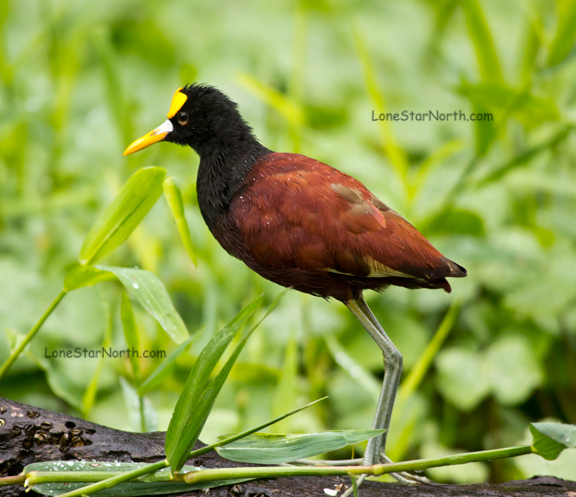 Juvenile Jacana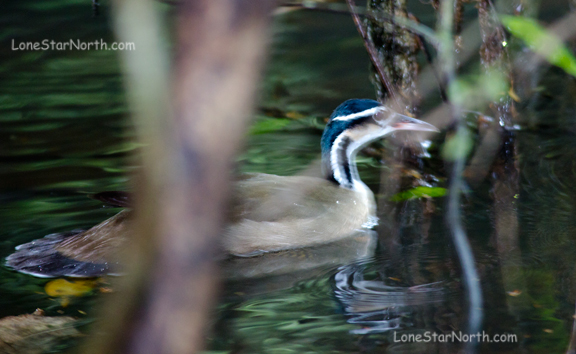 A not so great photo of a Sungrebe.
She swam further away and into the underbrush the closer we got.
Shy little thing she was.
Kingfishers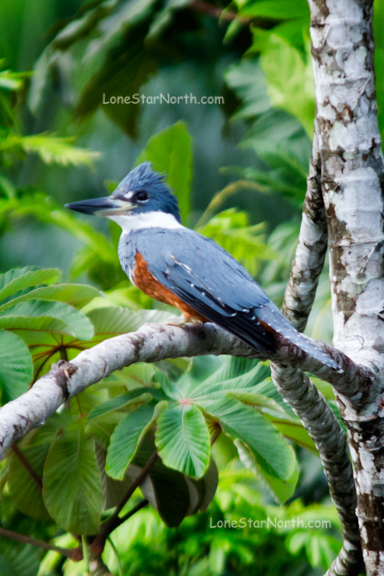 belted kingfisher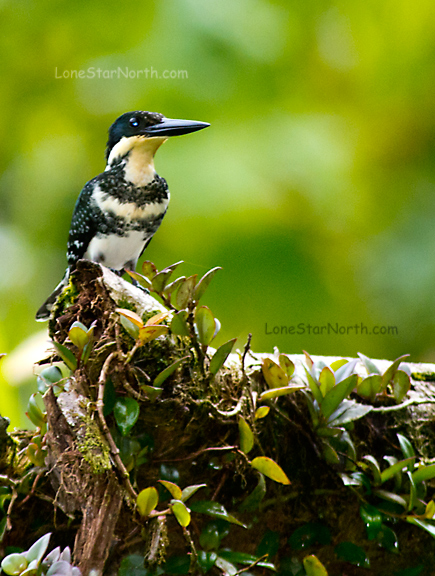 green kingfisher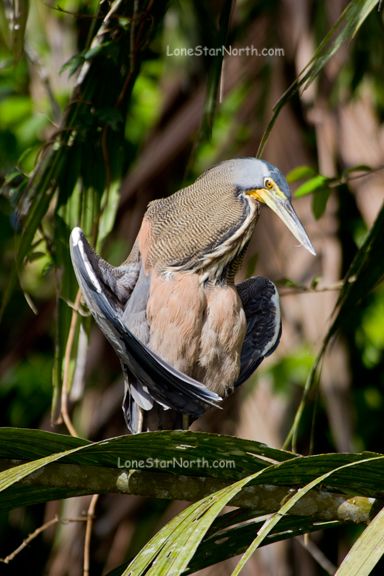 Tiger Heron
Living in Florida I have seen and photographed many herons.
This was a first to see a tiger heron.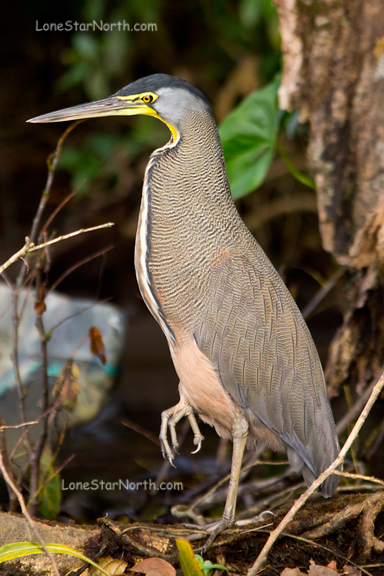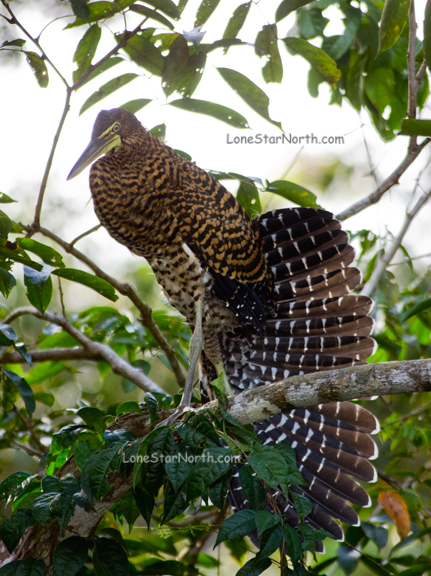 Check out the wing span


Below is green heron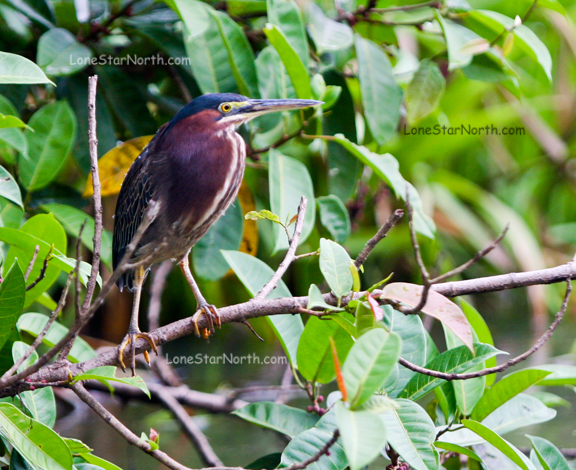 A little blue heron on the left and a juvenile on the right. The juvenile turns blue over time.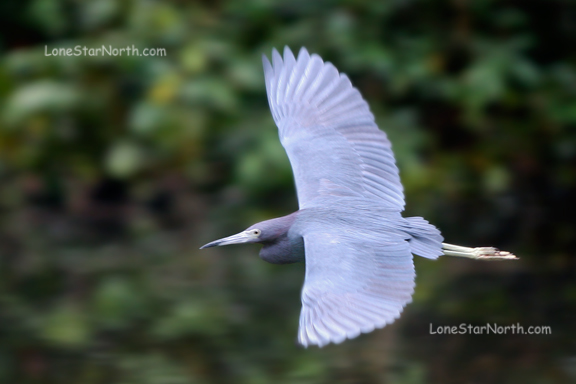 Little Blue in flight.
That is not an extension of a tree branch. It is a Potoo.




Yup a bird that looks like a branch. Amazing!!!
And since we are looking up and at the trees...
A couple parrots.
A hawk


Can you find the cuckoo?

I couldn't but
I snapped the shot anyway.
Cherrie's Tanager
I read somewhere that the red tail feathers of the Cherrie's Tanager




is the brightest color of all bird feathers on a

spectrophotometer
see more on my Volcano Lodge tanager page in the Costa Rica bird index





Anhinga