The Saltators of the Volcano Lodge Costa Rain
On my 55th birthday, I crossed "photographing the birds of Costa Rica" off my bucket list.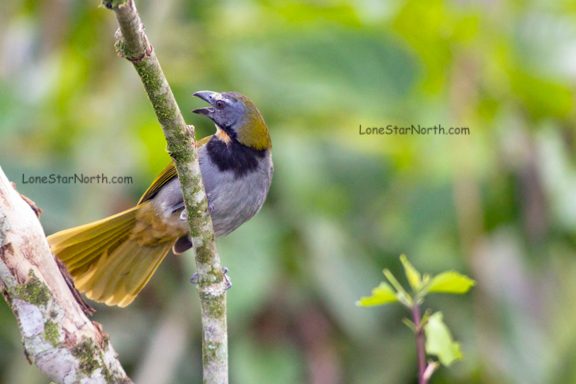 Buff-Throated Saltator
Another example of the colorful birds to be seen in Costa Rica.
They may be part of the Tanager family.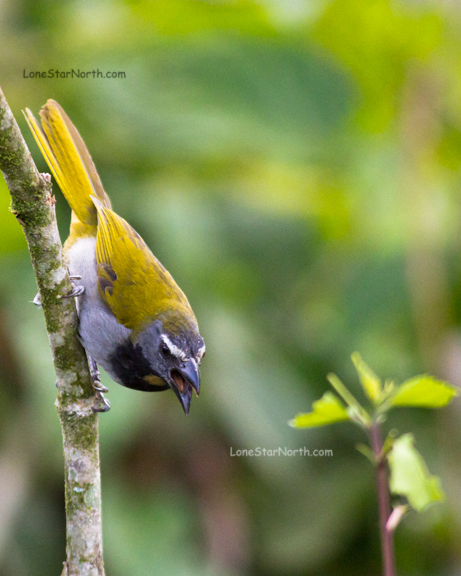 They are about the size of a Northern Cardinal
and were quite common in our travels around the property of Volcano Lodge.
To me, he looks regal with his golden cape.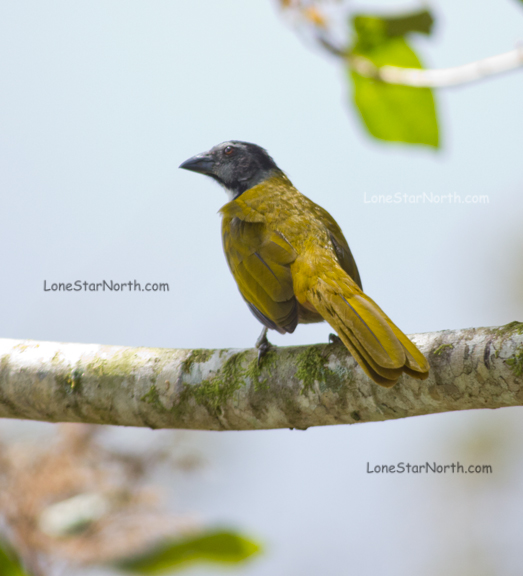 The name is Latin for "leaper" or "dancer"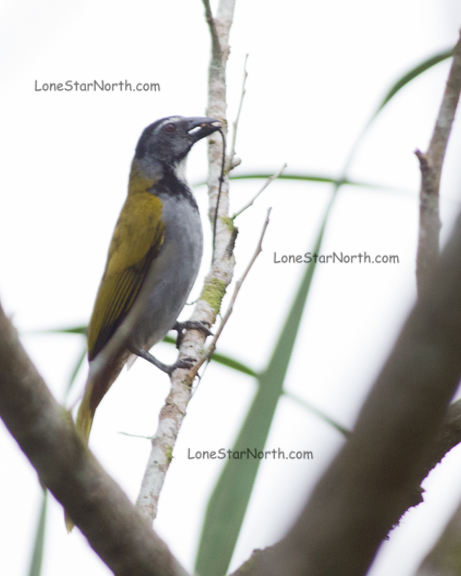 They feed on various fruits, nectar, buds and insects.